Since 2004 the WAYCROSS magazine has been featuring stories and pictures that showcase the good life and times in Waycross and Ware County. Dave Callaway, the owner of Callaway Communications publishes the magazine three times a year.
'I want everyone to see how wonderful Waycross and Ware County is, by sharing local news, events, and pictures.' Dave said 'because I'm proud to say that Waycross has been my home since 1975'
The WAYCROSS Magazine is a FREE publication and can be found all around Waycross in various businesses, and can even be found online so if you live out of town, state or even country, you can always keep up-to-date with what's going on.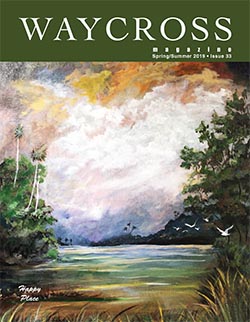 View the latest magazine plus go back to 2009 if you want, they're all on the site and FREE to view them all.
Since 1975 Dave has been very active within the community and has served on many boards including the Waycross Ware County Chamber of Commerce and the Okefenokee Heritage Center to name but a couple. 
His company Callaway Communications offers several communications and advertising services designed to assist your local business and is a strong believer in using local business whenever possible. Waycross and our Okefenokee Swamp are unique in this day and age with the potential of our community and the incredible natural wonders that delight many visitors annually. After all, as Dave says 'Waycross, GA is the largest city in the largest county in the largest state east of the Mississippi River.'